Massoud Ali Mohammadi, a nuclear physics professor from Tehran University, died today in a bomb attack near his home in northern Tehran, sparking dueling allegations of assassination from the government and the Reformist opposition.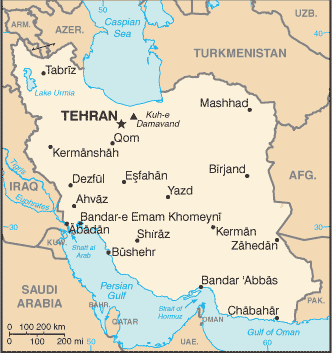 Iran's state media reported that the Kingdom Assembly of Iran, a monarchist group which claims to be at the forefront of the US backed Reformist movement, took credit for the attack. It is unclear if this is the same group that took credit for the early 2008 Shiraz mosque bombing.
The Iranian government seized on the claim, however, blaming American and Israeli agents for backing the attack. Another professor at the university concurred with these claims, saying it was widely believed that he was assassinated by US backed militants.
The US State Department has officially denied any role in the killing, and while the US is known to back the Jundallah militants in the nation's far east, there is no publicly known evidence linking it to any militant monarchist group.
Reformists, on the other hand, immediately labeled the death a political killing by the Iranian government, citing a heretofore unknown statement from the professor backing the Reformist movement and suggesting he might have planned to seek asylum overseas at some unspecified point in the future.
But this too appears unsubstantiated. Iran's government has had few qualms about arresting and in some cases killing opponents, and it seems needlessly complicated to orchestrate such a bombing when Reformists have been shot on the street. Likewise, Prof. Mohammadi was not involved in the nation's nuclear program, so it seems unlikely he would've had any information that made him any sort of unique political threat. Even if he was, his arrest as a dissident would've been more in keeping with the situation on the ground.
In the end it seems like there is too little information to draw any conclusions about Mohammadi's killing, but the fact that both sides were so quick to blame the other points to the growing level of rancor in the nation.