Dozens of people were reported killed today as the Yemeni military clashed with the Shi'ite Houthi rebels in the north. Military sources claimed 17 rebels were killed and eight soldiers, while rebels claimed more soldiers and fewer rebels.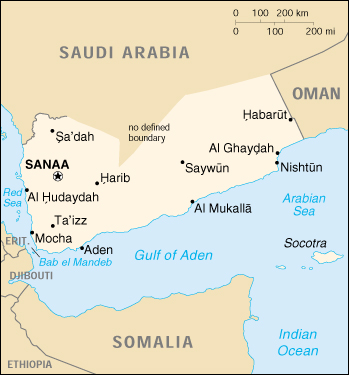 Details in the fighting in and around Saada, which has intermittently flared up over the past several months, has been extremely difficult to come by, as the Yemeni government has blocked outside journalists and the region has little to no infrastructure.
Yemen's military claimed to have seized several hideouts in the city of Saada, while the Houthis released their own statement claiming they had seized several military bases as well.
The Houthi statement also claimed that the military had been using bulldozers in Saada to destroy houses and Shi'ite mosques. The government did not respond to the allegations, but has previously vowed no mercy against the rebel faction.