As details continue to emerge about Umar Farouk Abdulmutallab, the would be bomber of Detroit's Flight 253, it is hard to imagine how the privileged son of a wealthy Nigerian banker ended up where he is today, nursing burns to his lap from a failed bomb attack and facing decades in prison.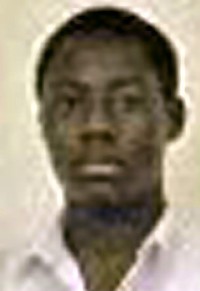 Educated at the best schools, Abdulmutallab was described by his equally privileged classmates as "a very good guy, a very good chap to hang out with." They can't believe that this is the man who set his own lap ablaze on Christmas trying to destroy a US-bound flight.
Yet the indications were there. Even if officials can't corroborate his claim to be a member of al-Qaeda, Abdulmutallab's father saw in his son the potential for disaster, and warned the US embassy in Nigeria.
The details of the would-be attack still haven't come entirely clear, but reports have Abdulmutallab boarding the plane without a passport, in the company of a "sharp-dressed man" who claimed Abdulmutallab was a poor Syrian refugee. The man did not board the plane, and his identity remains a mystery.