At least six people were killed today and dozens wounded as the first in what many fear will be a large number of attacks against Christians and Shi'ites, both celebrating religious holidays, in the next several days.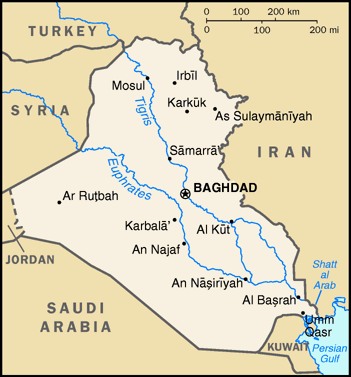 Two were killed in a bombing against the Church of St. Thomas in Mosul. The attack also did serious damage to the 1,200 year old building and forced the congregation to relocate to an undisclosed location for Christmas Eve ceremonies.
A long-standing religious minority in Iraq, the nation's Christian population has been driven to near extinction since the 2003 US invasion, as they serve as a convenient and poorly defended scapegoat for the actions of the largely Christian invasion force.
But while Christmas violence is a annual occurance since the invasion, the Christians aren't the only one celebrating a religious holiday, or the only ones being attacked for it. Shi'ite pilgrims celebrating Ashoura were hit in Baghdad, killing at least four and wounding over 30.
The Iraqi government has pledged to provide security, but years of experience suggest they will have little success in protecting either the Christian minority or the Shi'ite majority from persistant attacks.