Despite claims from President Barack Obama that the two sides were "quite close," the US and Russia have failed to reach a deal to replace the expiring START 1 treaty.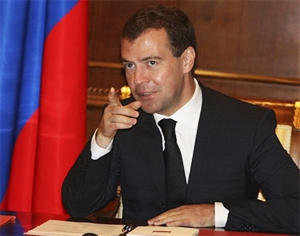 Officials from the Kremlin now say that the two sides intend to take "a little break" for the Christmas holiday. Talks are expected to resume after Russia's Orthodox Christmas holiday on January 7.
The sides had already missed the December 5 deadline, and have been in talks since April to come up with the deal. Today's meetings were a last ditch effort to sign a new deal before the end of the year.