Israeli opposition leader and former Foreign Minister Tzipi Livni was forced to cancel a planned visit to London at the last moment, following news that a British court had issued a warrant for her arrest.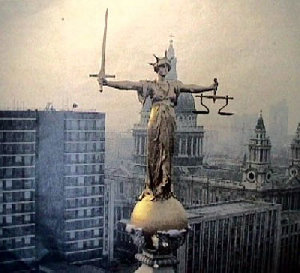 Livni faced potential war crimes charges for her role in the January invasion of the Gaza Strip. Around 1,400 Palestinians, mostly civilians, were killed in the invasion.
The former foreign minister issued a statement today claimed that the cancelation was merely do to a "scheduling conflict," but the Israeli government was able to confirm that the warrant was issued and the cancellation came after that time.
The British government claims "universal jurisdiction" in the case of certain war crimes, and while it traditionally grants immunity to war crimes charges to current foreign ministers, the immunity for former officials has been weakened over the years (as seen in the 1999 arrest of Augusto Pinochet).
Israel has repeatedly slammed attempts to prosecute its officials over the killing of civilians, insisting that the charges are "politically motivated" and that the assorted actions have all been perfectly legal.