"We are not winning, which means we are losing and as we are losing, the message traffic out there to insurgency recruits keeps getting better and better and more keep coming."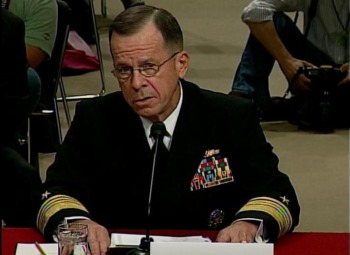 This was the message Joint Chiefs of Staff chairman Admiral Michael Mullen had for US soldiers at Fort Campbell, Kentucky, from which two combat brigades will be sent to Afghanistan as part of President Obama's latest escalation.
When President Obama sent 21,000 additional troops in his March escalation, violence in Afghanistan only continued to worsen, and Mullen and other top military officials are predicting that the death toll in 2010 will be even higher, in no small measure as a result of the new escalation.
Though the White House has presented the current surge as a can't miss strategy that will yield such overwhelming results that they can begin a pullout by July 2011, it seems that officials remain aware the grim realities of an ever worsening war. Not so aware that they would actually end the war in a timely fashion, of course, but aware all the same.