The Israeli government is poised to be officially outraged tonight amid expectations that Palestinian diplomats will ask the United Nations Security Council to recognize a unilateral Palestinian state within the 1967 borders.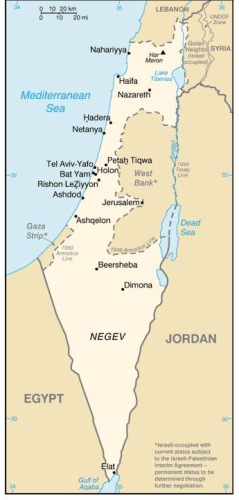 Israeli Ambassador Shalev is already scheduled to address the UN assembly tomorrow to express opposition to the "one-sided" call for Palestinian statehood and to declare that the international body is misguided for even considering it.
Still, the Palestinian movement is expected to receive a shot in the arm in the form of European Union support, as Israeli media outlets are reporting the multi-national organization's foreign minister will call for the formal division of Jerusalem and would recognize unilateral statehood for Palestine.
Though President Obama has come out in favor of a Palestinian state in theory, his administration has angrily condemned reports that the Palestinians might push for a unilateral declaration, and is widely expected to veto such a move.