German Minister of Labor and Social Affair Franz Josef Jung, a key ally of Chancellor Angela Merkel and up until last month the nation's Defense Minister, was forced to resign today for his role in misinforming the German public and parliament following the September Kunduz air strike.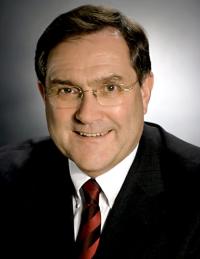 Franz Josef Jung
Jung is the third major ouster in two days, as one of his former deputies was fired yesterday and General Wolfgang Schneiderhan, the Army's chief of staff, also tendered his resignation yesterday.
The ousters were all a result of the mounting evidence the three had deliberately withheld information from the Bundestag regarding the Kunduz air strike which killed over 100 people, mostly civilians. Jung testified to parliament that there was no evidence of any civilian deaths while Gen. Schneiderhan claimed a NATO probe showed the attack was appropriate, weeks after the preliminary report showed the German colonel acted outside his authority in ordering the strike on civilians.
Minister Jung was a major advocate of the Afghan War, and was noteworthy for repeated claims over the course of the summer that the war wasn't technically a war but merely a robust military operation with peacekeeping elements. Germany's post-war constitution forbids it from participating in overseas wars, though the military has been at NATO's beck and call in recent years, participating in the Kosovo War and numerous "peacekeeping" missions since then.