According to an unnamed US official, President Obama has sent a letter to Pakistani President Asif Ali Zardari urging him to rally support for escalating his war across the nation. The letter reportedly claims that the Afghan war 'depends' on Pakistan doing so.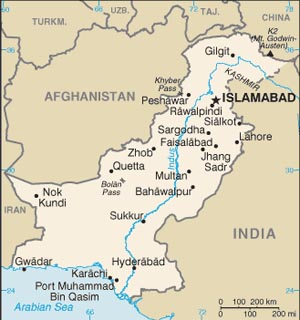 The US has been pressuring Pakistan, basically since the 2001 invasion of Afghanistan, to launch an ever escalating series of invasions into its tribal areas along the Afghan border.
This year's massive war in the Swat Valley, which drove millions of civilians from their homes, was in no small measure the result of US condemnations of a peace treaty until Pakistan finally abandoned it and sent the military in.
And even as that offensive was going on through the summer, the US was pressuring Pakistan to invade South Waziristan, which they finally did last month. Now it seems the US has its eye on getting Pakistan into even more wars.
Pakistani Foreign Minister Qureshi insists that the nation will never be pressured into launching an operation by outsiders. But after his government has been quite successfully and repeatedly pressured by the US into doing exactly that, their ability to resist American pressure to start wars is very much in doubt.