According to top Russian General Nikolai Makarov the new nuclear arms treaty between the United States and Russia, which is meant to replace the START treaty that expires next month, has hit a snag.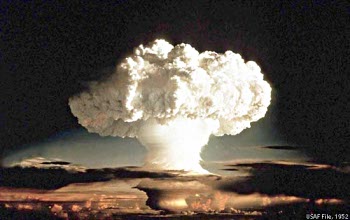 Gen. Makarov cites "a number of problems" which still need to be addressed before the new treaty is settled. He expressed hopes however that all the problems could be worked out.
The biggest problem, according to the general, is the presence of US observers at the Votkinsk facility where ICBMs are produced. Though the US has a "permanent" mission at the site, Russia is not permitted similar observer missions at any US plants.
Other issues related to delivery and exactly what constitutes a "warhead carrier" remain to be settled. Officials had hoped the new pact could be in place by December 5, but that gives negotiators only a few weeks to settle a lot of disagreements.