In what is by far the largest death toll of the Pakistani military's nearly month-long South Waziristan offensive, officials say that at least 17 soldiers were killed today in fierce fighting across the agency.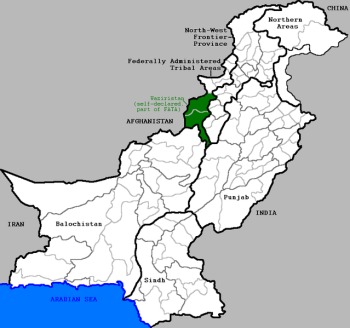 At least 15 were killed in clashes according to the Pakistani Army, while two others were killed in a roadside bombing. The Tehreek-e Taliban Pakistan (TTP) has claimed a large number killed over the past month, but the military has rarely acknowledged more than a handful of soldier deaths.
Pakistan launched the offensive in Mid-October, at the behest of the US. The offensive has driven hundreds of thousands of civilians from their homes, and locals say the military's constantly air strikes have left many towns completely bombed out.
Officials have been insisting virtually since the offensive began that it is going exceedingly well, and that they have met little resistance from the TTP. The reality on the ground is difficult to determine, however, as journalists are barred from the region.