A week after the Israeli Navy captured an Antiguan ship off the coast of Cyprus, the Israeli government has released documents and photographs which it says prove that Iran was responsible for the ship, which was carrying weapons.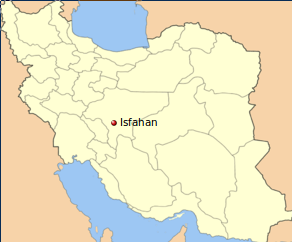 The documents included a ship's manifest that said it was handled by "Islamic Republic of Iran's Shipping Lines" and labels which say the the ship was in Isfahan, including a customs form stamped by Iran's military.
Noteworthy in this claim is that Isfahan, a major Iranian city, is several hundred miles inland and doesn't have a port. Nevertheless, experts say the documents prove that the ship was there, somehow.
Israel claims that 500 tons of arms found on board the ship were bound for Syria from Iran, and that they were probably to be smuggled into Lebanon for Hezbollah. Iran has denied this, and alternatively claims that the ship had left Syria and was bound for Iran.