Amid speculation that Israel's threats to attack Iran, which have persisted for years, are just a bluff, Israeli Deputy Foreign Minister Danny Ayalon insisted that the threat of an attack is very real.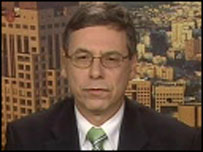 "The one who's bluffing is Iran," insisting Ayalon, but since Iran isn't the one who has been threatening to attack Israel's nuclear program, he wasn't very clear about what Iran was supposed to be bluffing about.
Ayalon went on to accuse Iran of not being sincere in their negotiation with the P5+1 on a uranium enrichment program. Israeli officials initially slammed the negotiations, but came out eagerly endorsing them after EU diplomats insisted the deal was likely dead.
Iran recently pressed the United Nations Security Council to act against Israel over comments by a former official suggesting the attack could come as soon as Christmas. Since US officials have repeatedly said Israel has every right to launch a unilateral attack against Iran, it is assumed that any attempt for such a measure would be vetoed by them.