Afghans from a tiny village in Helmand Province's Lashkar Gah district report that at least nine civilians, three of them children, were killed last night when NATO launched rockets at a wheat field.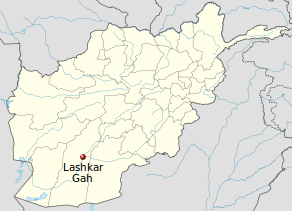 NATO officials confirmed only a single rocket strike against the village, and said they attacked people they thought were planting a roadside bomb. They said they had no information about whether or not civilians were present at the time of the attack, but said they were "aware" of the reports and promised a full investigation.
Protesters from the village marched, bodies in tow, to the capital in Lashkar Gah, chanting "death to the governor" and "down with the government and the United States."
Village elders say the slain were harvesting wheat at the time of the attack. The provincial government initially denied that any civilians were slain but the national government condemned the attack.