Over the weekend Iraq's Election Commission put a Tuesday deadline on the election law, saying it would be almost impossible to hold the January 16 vote on time if parliament didn't pass the law by then.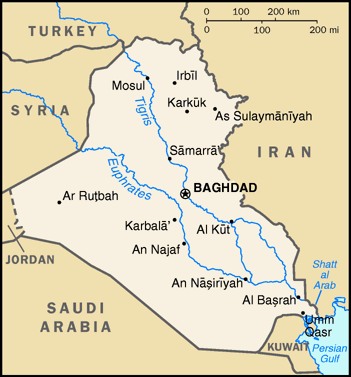 But as expected, Tuesday came and went without a vote, so today commission Chairman Faraj al-Haidari declared Thursday the new "deadline" and says that this time he's really serious: if they don't pass an election law the election will "be difficult and impossible."
United Nations officials are also chiming in, after their Sunday deadline passed without a vote. Now they too are saying if the deal isn't reached by Thursday they will formally recommend that the vote be delayed.
Obviously with the number of formal deadlines that have come and gone and been pushed back, the Thursday failure will probably just be pushed back to a date early next week. At the same time, parliament appears to be gaining no ground on making an agreement, and the time is rapidly approaching when officials will in fact have to admit that the January 16 vote simply won't be possible.