The Islamic State of Iraq, the umbrella group which includes al-Qaeda in Iraq and several other Sunni militant factions, took credit for the Sunday bombings in Baghdad, saying they were targeted at "dens of infidelity."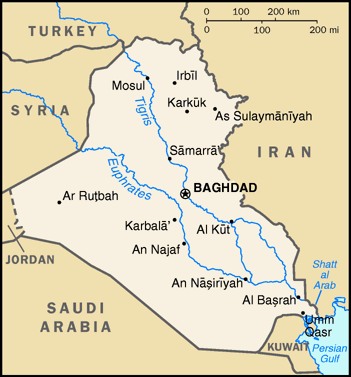 The bombings, which killed at least 160 and wounded hundreds of others, were the deadliest attack in Iraq in over two years. They targeted the Justice Ministry and the Baghdad provincial government's administration building.
Exactly how the group was able to pull off such massive attacks remains a mystery, as the truck bombs managed to cross multiple checkpoints undetected and hit areas where trucks are banned outright. Officials are now talking about banning vehicles entirely in the region.
The group also claimed credit for the similar attack in August, which killed over 100 and wounded over 1,000. The Iraqi government has already broadcast multiple confessions about the attack.