At least 30 people were killed today and scores of others wounded, mostly civilians, in an exchange of fire today in the Somali capital of Mogadishu, underscoring again the precarious position of civilians in the war-torn nation.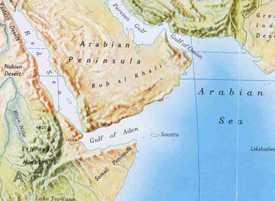 Today's exchange began when insurgents presumably linked to al-Shabaab, fired mortar shells at the nation's airport as President Sheikh Sharif Ahmed was leaving the nation for a summit in Uganda.
African Union forces allied with the self-proclaimed government responded with heavy artillery fire on the Bakara market, the largest open-air market in Somalia, which is in rebel-held territory. The response appears to have killed and injured at least as many civilians as the original attack.
Sources linked with hospitals in Mogadishu indicated that the final death toll would almost certainly be higher than is thus far being reported. It does not appear that any significant number of the dead or wounded were linked with either belligerent force, but that once again it was almost exclusively civilians bearing the brunt of the fighting.