In a meeting today with America's Ambassador to the United Nations Susan Rice, Israeli President Shimon Peres condemned the UN for "spreading lies" in allowing the Goldstone Report's consideration.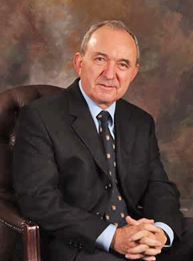 The Goldstone Report details war crimes committed by both Israel and Hamas during the January invasion of the Gaza Strip. Rice vowed that the United States would stand by Israel "as a loyal friend" and fight against the report in the UN Security Council.
The UN Human Rights Council formally endorsed the report last week, with the US one of the few nations to vote in opposition to it. It has been referred to the Security Council, but the US is expected to use its veto power to prevent it from going any farther.
The report's contents are largely the same as those from human rights groups that investigated the conflict, in which over 1,000 Palestinian civilians were slain. Israel has insisted that the author, South African Judge Richard Goldstone, is an "anti-semite" for penning the report, and the government has insisted its backers in the UN are also anti-semites which seeks to see the Jews slaughtered.