Though the White House has repeatedly insisted that the war strategy is dependent on having a credible partner in Afghanistan, officials seem remarkably calm about the prospect that President Hamid Karzai will thumb his nose at the call for a second round of voting.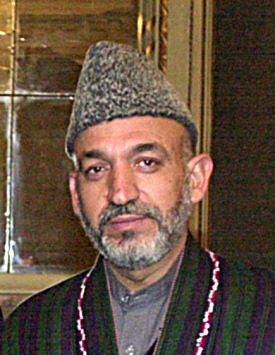 According to White House spokesman Robert Gibbs "it's now up to the Afghans to make this legitimate," no small task given the Election Complaints Commission is seeking to throw out roughly a third of all the Karzai votes as fraudulent and he's still expected to remain in power.
But while US diplomats continue to urge Afghans in this manner, Defense Secretary Robert Gates wants the US to just look past the problem and make decisions on its massive escalation proposal, something President Obama is reportedly loathe to do until the election is sorted out.
Even if a second round of voting is agreed to, it's likely to be delayed until spring unless officials can throw together a vote in the next few weeks. But if the US strategy is truly predicated on a "credible" Afghan government at some point they need to face the possibility that this is not going to be a matter of a quick backdoor deal or even the "evolutionary process" Gates is talking about, and acknowledge that there may simply be no way to turn a crooked president's crooked re-election into a king-making event.