Last Updated 10/18 5:40 PM EST
At least 49 people were killed today, including six high ranking members of Iran's Revolutionary Guard, and dozens of others were wounded in a suicide attack in Sistan-Balochistan.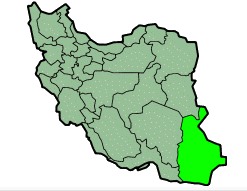 The attack was the deadliest in the region since a May attack on a Shi'ite mosque in the mostly Sunni province. Iran's state media is reporting that Jundallah has taken credit for today's attack.
Jundallah is a Baloch separatist group which operates on both the Iranian and Pakistani sides of the border. The group, which once boasted of ties with al-Qaeda, has been supported by the United States since at least 2005.
The exact extent of US backing for Jundallah is a matter of some dispute. Officials who privately acknowledge the relationship insist everything was careful worked to avoid Congressional oversight and that the relationship was "appropriate", but the captured brother of Jundallah's leader insists the US directly funded the group and has ordered them to carry out attacks.