Officials in the Karzai campaign may have been suggesting for days that they expect a runoff vote, but today's announcement was delayed reportedly as a result of indications that Karzai is not planning to abide by the results.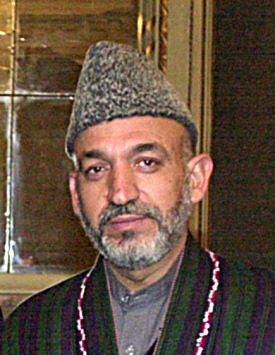 Karzai's dramatic lead plummeted markedly in the face of mounting evidence of fraud, and the UN-backed Election Complaints Commission has, according to officials, put Karzai's lead at only 47%, well short of what he needs to avoid a run-off.
Now diplomatic efforts are on to convince Karzai to actually cooperate with the ECC's findings, and the Karzai-appointed Independent Election Commission (IEC) will have to sign off on the findings to move on. US Sen. John Kerry, visiting the country, has reportedly told Karzai that the US wants a "legitimate outcome."
But it's likely far too late for that. Reports of massive fraud and voter intimidation were one thing, but at this point the Karzai campaign is said to have operated 800 completely fictitious polling places and the fraud is likely to reach into the millions of vote.
Even the votes Karzai has reportedly lost in the recount are only a fraction of the extent of the fraud reported by ousted UN official Peter Galbraith, and still the run-off vote is predicated on getting Karzai's consent. Failure to do so would be a disaster, as supporters of opposition candidates are threatening to take to the streets in armed riots, but even a second round of voting is unlikely to do much to convince anyone that this election has been run in a credible manner.