Reacting with fury following a vote by the United Nations Human Rights Council to endorse the Goldstone Report, the Israeli government is now threatening to abandon its previous indications that it could offer territorial concessions for the creation of a Palestinian state out of a portion of the occupied territories, effectively ended the peace process.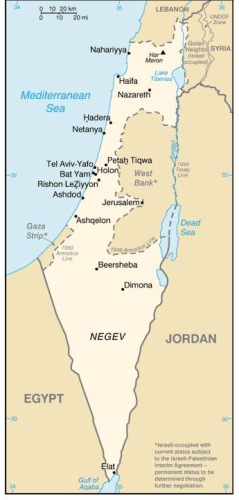 The Goldstone Report details war crimes by both the Israeli government and Hamas during the January invasion of the Gaza Strip, and the Human Rights Council has now forwarded it to the UN Security Council for consideration.
Israel has been pressuring the Fatah faction to get the UN to drop the matter, threatening to place sanctions on the West Bank and abandon the peace track to punish them if the vote took place.
The Goldstone Report is almost certain to die here, as the US will no doubt veto any measure in the Security Council to prevent it going any farther. The real question, however, is if the peace process, or what passes for a peace process these days, has died with it.