Sheikh Yusuf Mohamed Siad, the Islamist warlord who is also the Minister of Defense for the US backed Somali Transitional Government and who generally goes by the nom de guerre "White Eyes" was kidnapped today during a visit to Uganda.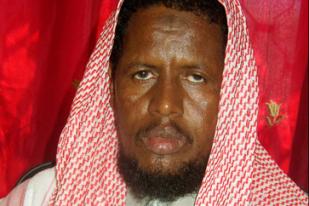 Siad was captured in the Uganda capital of Kampala by unknown assailants who have not since issued any demands. The Ugandan Army said the reason for the minister's visit was "unclear."
The minister has had a colorful history, aligning himself with the Islamic Courts and urging a global Jihad against Ethiopia for invading Somalia to prop up the government he would later join.
Since defecting, Siad has condemned the Islamists as "bandits" and vowed to see them crushed. Though it is unclear whether the ground played any role in his capture, Siad has no doubt made a myriad of enemies over the years.