Today's high profile meeting between Iranian officials and the P5+1 (the five permanent members of the UN Security Council plus Germany) ended with some optimism and a welcoming of agreements from Iran by several officials, and a pledge by the various nations to meet again before the month is out.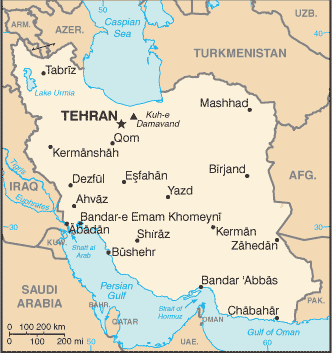 The European Union touted the talks as the start of an "intensive process" and pointed to an Iranian pledge to allow the IAEA to inspect the Qom facility as an accomplishment. Though officials had been chastizing Iran over this point all week, it should be noted that Iran had actually made the pledge public over a week ago, and the IAEA has confirmed being in talks with them for quite some time hammering out a schedule for the inspectors to arrive at the still under construction facility.
But the US cautioned that Iran's comments didn't mean anything unless the nation took specific actions, though they would not specify what those actions are. Iran likewise accused Britain of attempting to derail the talks by trying to remove Iran's proposal from the agenda.
In the end it seems that much of the meeting amounted to the two sides talking past one another, with Iran focusing on the need for global disarmament and the US pressing Iran on everything from post-election protests to the capture of three hikers who illegally entered Iran this summer.
Still the talks did not completely break down, and Iranian Foreign Minister Manouchehr Mottaki said his nation is open to even higher level talks in the future, including a potential summit-level meeting.