US officials are still downplaying the prospect of any meaningful agreements coming out of Thursday's high profile Geneva meeting with Iran, and insist that Iranian Foreign Minister Manouchehr Mottaki's visit to Washington DC today was merely coincidental.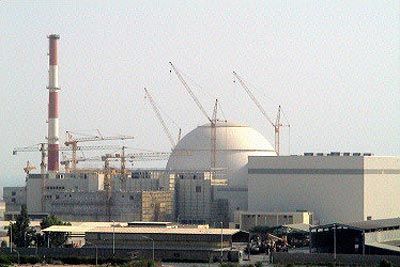 Rather, officials are expected to make their usual demands of Iran to abandon their civilian nuclear program in its entirety, and focus on trying to convince Russia and particularly China or the value of slapping additional sanctions on the Iranian government when it refuses.
Iran on the other hand is expected to make a significant offer, despite previous indications that it would not even discuss its nuclear program at the meeting. President Mahmoud Ahmadinejad says Iran will propose exporting some of its 3.5% enriched uranium for further enrichment to 19.75%.
The Russian-built Bushehr nuclear energy plant will use 3.5% enriched uranium, which Iran has been producing at Natanz, but the nation has also expressed interest in obtaining the 19.75% enriched fuel for the aging US-built 5 MW reactor at the Tehran Nuclear Research Center.
The US and its allies have repeatedly accused Iran of using its civilian program as a cover for the creation of nuclear weapons. International Atomic Energy Agency chief Mohamed ElBaradei however today insists that there is absolutely "no credible evidence" Iran is developing nuclear weapons.