After a long, drawn out Freedom of Information Act battle, Salt Lake City lawyer Jesse Trentadue finally obtained video tapes from the area around the Murrah Federal Building for April 19, 1995, when a bombing killed 168 people.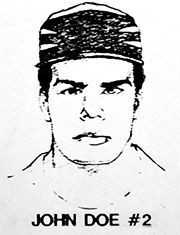 The audioless tapes show periods before the bombing and the chaotic aftermath, footage taken from four cameras at four different office buildings near the attack. Trentadue, however, says "the real story is what's missing."
The video footage obtained by the lawyer shows all four cameras blanked in the few minutes leading up to the attack, and as a result there was no footage of the truck before the attack. The official explanation is that all four cameras just happened to run out of tape at the same time, though they all conveniently enough come back on just after the 9:02 blast.
"There ain't no such thing as a coincidence," Trentadue says, saying the blanking is "evidence that there is something there that the FBI doesn't want anybody to see."
Trentadue's interest in the case came when his brother Kenneth was arrested and as matching the description of a suspect in the bombing. Kenneth Trentadue died in federal custody just days after his arrest, and while officials insist he committed suicide the Trentadue family won a wrongful death suit in federal court and Jesse maintains his brother was strangled during interrogation regarding the bombing.
Scott Horton contributed to this report.