Following yesterday's comparatively brief speech by Iranian President Mahmoud Ahmadinejad, today belonged firmly to the anti-Iran crowd, with Israeli Prime Minister Benjamin Netanyahu getting the ball rolling on what was a day of calls for harsh action against the nation.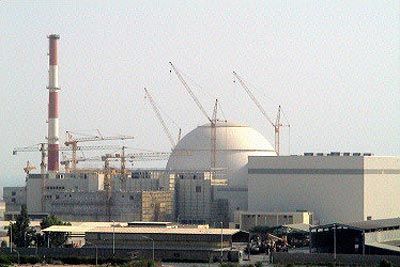 Netanyahu's rancorous address to the UN General Assembly was punctuated by demands for the body to harshly punish Iran for its civilian nuclear program, saying the nation was a threat to the entire world and the UN had to stand up to their "barbarism."
But the calls for action didn't stop there. French President Nicolas Sarkozy, citing a UN Security Council resolution calling for the elimination of nuclear weapons, demanded "immediate" actions against the Iranian government to prove the group was serious. France, as with all the permanent members of the UN Security Council, has a significant nuclear arsenal.
The UN rhetoric was followed by an announcement from Italian Foreign Minister Franco Frattini on behalf of the G8. The group is demanded that Iran abandon enrichment of uranium even for civilian purposes within three months and is threatening harsh new sanctions if they don't comply. Despite the demands, Iran has every right to a civilian nuclear program as a member of the non-proliferation treaty and has ruled out abandoning the program.