In a sign that the unpopular escalation of the war in Afghanistan is starting to lose support, House Speaker Nancy Pelosi today cautioned that she doesn't "think there's a great deal of support for sending more troops to Afghanistan in the country or in the Congress."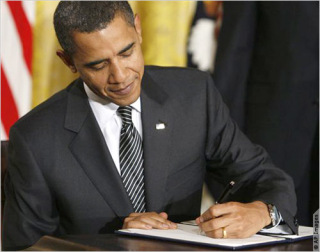 Rep. Pelosi conceded that she hadn't yet seen the assessment of General Stanley McChrystal, but it is widely expected that a follow-up report will request up to an additional 20,000 troops for the war, despite polls showing Americans increasingly opposed to the eight-year long conflict.
Rep. John Murtha, another high ranking Democrat who chairs the powerful Appropriations panel, says he is also "very nervous" about the prospect of sending more troops to Afghanistan, saying "we don't have the financial resources to sustain one long deployment, let alone two." In addition to 68,000 troops in Afghanistan, the US still has 130,000 troops in Iraq.
Senate Majority Leader Harry Reid, however, says he is cautioning Democrats in both houses to "just take it easy" and withhold any criticism of the plan until President Obama actually makes it clear what he intends to do. Though Obama's advisers are reportedly split on the plan, it is widely expected he will continue the escalation, which has been the centerpiece of his foreign policy.