Dr. Abdullah Laghmani, the second-in-command at Afghanistan's powerful National Directorate of Security, was assassinated today in the town of Mehtar Lam when a suicide bomber attacked the mosque he was visiting. The Taliban confirmed Laghmani was the target of the attack, which killed at least 22 others and wounded 56.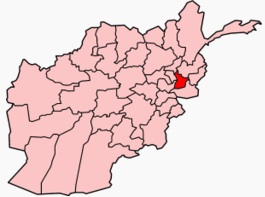 The Laghman Provincial governor says that the death of Dr. Laghmani, an intelligence expert who was very active in fighting the insurgency and the drug trade in the nation, "is really a major loss." This comes at a time when record violence and increasing Taliban control over the nation means they can ill afford such a loss.
Taliban spokesman Zabihullah Mujahid said that the group killed Laghmani for his role in detention of the group's officials during his tenure as head of intelligence in Kandahar. Mujahid is quoted as saying "we were looking for him for a long time, but today we succeeded."
A native of the Laghman Province, Laghmani had returned for Ramadan and was leaving the mosque when a suicide bomber ran toward him and detonated. The small hospitals in the area were overwhelmed by the casualties and the most seriously wounded were sent to nearby Jalalabad for treatment.