Already facing the enormous task of looking into the 2,600 complaints they've gotten so far, Afghanistan's Electoral Complaints Commission says it will not accept any additional complaints and conceded that the September 17 deadline to release final results was likely to be pushed back. Officials have said nearly 700 of those complaints are at a serious enough level to have changed the results of the election, and this seems sufficient to throw plenty of doubt into the results.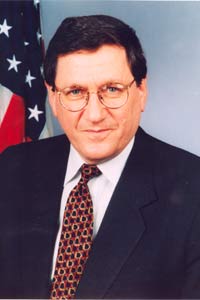 Not that there is any real doubt who is going to come out on top. Incumbent President Hamid Karzai, leading by a signfiicant margin already, is widely expected to win with a landslide number. Virtually all of the complaints appear to be against him and his supporters, however, which could seriously harm his legitimacy.
The election was almost immediately subjected to serious scrutiny, amid reports of ballot stuffing and additional votes being available on the open market the day of the election. The complaints only got worse in the days that followed, including accusations of voter intimidation and fraud.
The only person who seems sold on the process is top US envoy Richard Holbrooke, who termed the election a "success" and insisted that it was a serious defeat to the Taliban insurgency. He dismissed complaints about widespread fraud, insisting they "happen in every democracy." He further insisted that, despite media reports to the contrary, he had never even raised the issue of voter fraud with President Karzai.