Another poll released today by CNN and Opinion Research Corporation (PDF) showed opposition to the war in Afghanistan continues to rise among Americans. Last month's release of the same poll pointed to 54% of Americans against the war, and the number has now risen to 57%.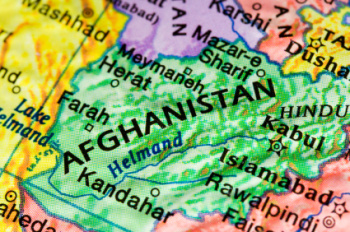 In spite of the opposition to the war, a majority of Americans (59%) believe that the war is still winnable, though apparently many feel the cost of the hypothetical victory is no longer worth it.
2009 is already the deadliest year for international troops in Afghanistan, passing the previous year's record mark with four months remaining. Each month this summer has also set the month-long record, passing the previous one by a considerable margin as the war spirals out of control.
The hope that August's national election would provide some stability also appears to be fading, as low voter turnout and reports of widespread voter fraud have made the Obama Administration's claim that they were a great "success" a difficult sell.
The new poll comes as Gen. Stanley McChrystal is pressing for the US to adopt yet another "new strategy," involving another significant escalation on top of the one the Obama Administration moved forward with less than six months ago.