Following its claims earlier today to have an unquestionable confirmation that Tehreek-e Taliban Pakistan (TTP) leader Baitullah Mehsud had been killed on August 5 in a US air strike, the Pakistani government has claimed to have also determined that Hakimullah Mehsud was killed in a reported clash on August 7.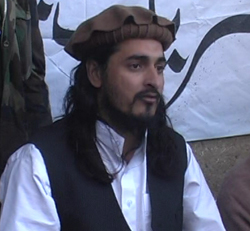 The announcement comes following media reports that emerged that day that Hakimullah was slain in a clash with fellow TTP commander Wali-ur Rehman. Rehman was said to also have been killed in the fight.
The claim appears to have serious problems, however. Wali-ur Rehman contacted Reuters days afterwards denying the fight had ever occurred and assuring that both he and Hakimullah were alive and safe.
But perhaps even more damning to the government's claims that Hakimullah was killed are comments made by Hakimullah himself on August 10, 3 days after his supposed death. Needless to say, the militant denied that he had been killed and made a very persuasive case he remained unslain.