10 people were killed today when a suicide attacker in an explosives-filled car attacked a military convoy on the streets of the Afghan capital of Kabul, including two UN staffers and a NATO soldier. 53 civilians and two NATO soldiers were also wounded. The attack was the second significant suicide attack in Kabul in the past several days.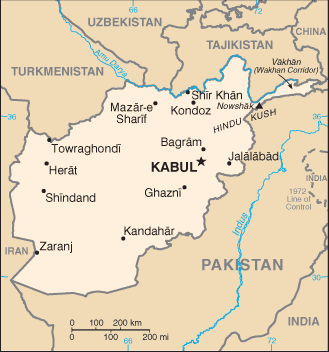 As with the previous attack, the Taliban insurgency claimed credit for the strike, seen by many as an attempt to intimidate voters who are considering participating in the Thursday vote. President Karzai insists that the attack won't deter any voters.
Secretary of State Hillary Clinton also insisted that the attacks would be unsuccessful, while reminding Afghans of the importance of voting and saying the election "is made possible by the security efforts of US troops." The security situation, however is ever worsening, and this is putting the legitimacy of the vote in serious question.
Saturday's massive suicide bombing at NATO headquarters was the first major attack in Kabul in months. Today's attack seems determined to underscore that the previous one was no isolated incident, and despite a few months of calm (at least compared to the war-torn rest of the nation) Kabul remains a target which the Taliban is more than capable of hitting whenever it wants.