According to Afghan President Hamid Karzai's brother Wali, the government has reached a series of secret ceasefire deals with various Taliban commanders, which will allow voting to more safely take place in areas of southern Afghanistan under the militants' control.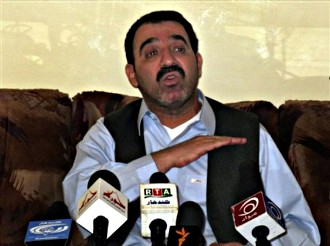 The ceasefire appears only to cover a single day, Thursday August 20, and Karzai has ordered all Afghan security forces to respect the ceasefire during that period while calling for the various Taliban fighters not to carry out any violence that day as well.
The ceasefire appears to benefit Karzai's reelection chances greatly, and Wali Karzai says that the Taliban commanders were "absolutely" motivated by concerns that a low voter turnout in the heavily Pashtun regions they control might lead to the election of a non-Pashtun.
But less clear is how broad support for the ceasefire is within the Taliban, and whether it will include the organization as a whole or just a handful of local commanders in key districts. The group has previously promised to disrupt the elections, and some commanders were reportedly loathe to cease the attacks on such an important day.