Three US Marines and one Polish soldier were killed today in "hostile fire incidents" in southern Afghanistan, the latest in a soaring death toll sparked by last month's Helmand River Valley offensive. Details about the killings were not immediately available, but a string of roadside bombings and ambushes have made the offensive a difficult and problematic proposition.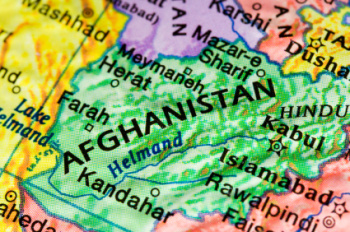 Official figures released today show that the deaths from bomb blasts in July were a six-fold increase on the toll of last July, which was itself part of a summer that was at the time experiencing the highest level of violence in the now nearly eight-year long war.
The number of IED attacks in July was 828, another wartime record. In June the number was 736, a dramatic rise over the 465 in May and the 407 in June. The rising number of attacks and deaths is an ominous trend with the nation's presidential election scheduled to be held a week from Thursday.
A US-funded poll on the upcoming election showed President Hamid Karzai in the lead but suggested that he was unlikely to secure enough votes to win the first vote. If he gains less than 50% of the votes, there will be a run-off.