Though top Tehreek-e Taliban Pakistan (TTP) spokesman Maulvi Omar insists he remains alive, top US intelligence officials and Pakistani politicians continue to laud the death of TTP leader Baitullah Mehsud, a reclusive tribal militant with a multi-million dollar price on his head.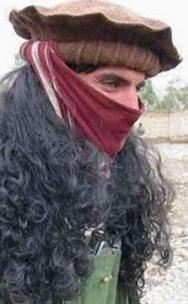 As the death of Baitullah remains in doubt, however, officials have added details behind the attack and the rationale behind their belief that they managed to kill him. While the claims are unlikely to end speculation about his status, they do provide a fascinating insight into the heretofore incredibly secretive drone strike program in Pakistan.
An unnamed senior US official recounts the chain of events leading to the Wednesday strike to CNN. The drones which are nearly constantly overhead in the tribal region caught a glimpse of a short man on the roof of the home and determined that the man was likely diabetic. Knowing that Baitullah is a short diabetic, the CIA determined they had all the evidence they needed to launch a strike based on a prior order from President Obama. The rest, as they say, is history.
But after a reported confirmation, several high profile TTP officials have come out to deny that Baitullah has died, insisting he is in poor health and staying at a relative's house. The group says he will make an appearance in the coming days, but noted that many US drones are overhead in the area where he is. This may explain today's drone strike on a house that officials are calling a hide-out, which was in a village nearby Wednesday's.
The "diabetic on the roof" justification is likely to add scrutiny to past strikes which have had mixed results, and will fuel questions, regardless of the outcome in this case, of how many times a missile was fired on a similar basis.