The inexplicable level of drama surrounding the arrest of three backpackers who apparently accidentally strayed across the border from Iraqi Kurdistan into Iran took another bizarre turn today, with the deputy governor of the Iranian province in which they were captured declaring that they were "definitely" US spies.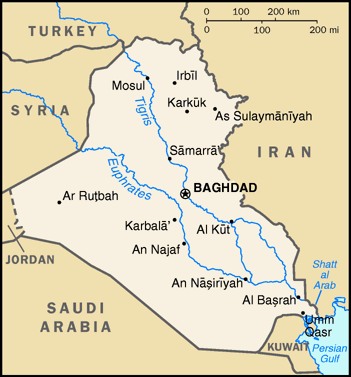 Exactly how he came by such a determination, and whether it stands as the official position of the Iranian government or is merely rhetoric from an individual politician remains unclear. But the three "tourists" were all freelance journalists, which is sure to add another element to the story.
Shane Bauer, 27, the one who was to this point the most widely read of the three, had written articles for The Nation, and one of his articles was linked to as a Viewpoint in the June 6 edition of Antiwar.com. The article detailed the Iraqi Special Operations Force.
His girlfriend, 30 year old Sarah Shourd, had written Iraq-themed articles for Brave New Traveler, Her bio on the site describes her as a "teacher-activist writer from California" and expresses her love of "Zapatistas," a Marxist rebel group in southern Mexico.
The third backpacker, 27 year old Joshua Fattal, has written for The Jewish Week. His bio describes him as "a junior at the Yeshivah of Flatbush in Brooklyn." The three have been described by family members as "adventurous travelers," but their past writing will no doubt lead to speculation that they had something other than waterfalls in mind when they set out into the hinterlands of Iraqi Kurdistan near Sulaymaniyah.