Standish, a tiny Michigan town of about 1,500 along Lake Huron, has done very little to attract international attention in its 100+ year history. One of many cookie-cutter small towns centered around struggling agricultural areas in eastern Michigan, it has had very little industry or reason for people to visit.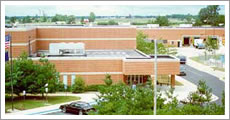 The New Gitmo?
But it has a prison, and in the impoverished Arenac County, which already has an unemployment rate of nearly 20%, the prospect of losing that prison and an estimated 300 jobs is terrifying to local residents. The state of Michigan has sought to close the prison for months, citing budget shortfalls, but has so far been stopped by a series of pro-prison rallies sponsored by the local Catholic Church and the promise that local officials would find another use for it. The long-term solution for keeping the facility full of caged men, however, is somewhat more controversial than a previous plan to convince California to outsource some of their prisoners.
Top officials now say the prison is on the short list of potential sites to become the new Guantanamo Bay, when and if President Obama fulfills his campaign pledge to close the current detention center there. This would mean housing the hundreds of detainees who are being held, largely without charges, in the small town.
And perhaps as a testament to just how bad the economy there is, and indeed has been, local officials are jumping at the chance. Compare that to Fort Leavenworth, Kansas, another location being considered, and one with a long history of housing military detainees. Local and state officials there have a message for the administration: thanks but no thanks.
So far the debate, to the extent there has been one at all, has focused around a simple tradeoff between the perceived security threat of housing the detainees versus the economic boon of federal money pumped into the town to pay for it. Absent is the discussion of its historical implications.
As a Naval facility in the Caribbean, Guantanamo Bay was rarely a topic of popular discussion at home or abroad. Today the name has become synonymous with some of the worst excesses of the US war on terror. It must be asked, at some point, if Standish is going to become infamous as a US detention center, on par with Guantanamo or Abu Ghraib, and whether this sleepy town is truly prepared to thrust itself so crudely into the international spotlight.