Secretary of State Hillary Clinton today ruled out the possibility of Pakistan returning to the control of a military junta, saying in an interview with a TV channel in India that "there is no appetite, at least as we speak today," for such a government.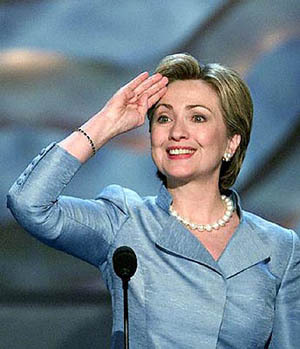 She defended the government of President Asif Ali Zardari, which is strongly and repeatedly criticized in neighboring India for its reticence in fighting the assorted militant factions along the Kashmiri border, saying they had the "real will" to fight terrorism.
Pakistan has a long history of military coups d'etat, most recently in 1999 when General Pervez Musharraf ousted former Prime Minister Nawaz Sharif. Musharraf remained president through 2008, though the junta nominally ended in 2002.
Though the grip of Pakistan's civilian government has been weakened by a collapsing economy and growing insurgencies, the current military chief of staff, General Parvez Kayani is not seen as having any designs on power, and has indeed issued orders aimed at curbing military involvement in politics since replacing Musharraf as head of the military.