The virtually inevitable announcement that the current month in Afghanistan has broken some sort of record for violence traditionally comes at the end of the month. This time, however, the record has already been shattered less than half of the way through July, so we're getting the announcement out of the way early.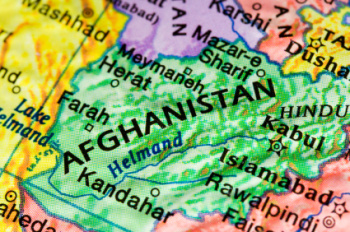 Just two weeks into July, 46 foreign troops have already been killed, matching the number killed in August and June of 2008. The announcement hardly comes as a surprise, given the seemingly endless parade of officials predicting the situation will continue to worsen.
And despite the toll, NATO spokesman Rear Admiral Greg Smith said the deaths were "something we did anticipate occurring as we extend our influence in the south." He also touted the "pretty intensive set of objectives being met in terms of routing the insurgents."
The offensive in southern Helmand Province indeed appears to have played a big part in the record, as eight British soldiers were killed in one 24 hour span in the province.
The July record for foreign troop deaths comes just days after it was announced that June had set the record for single month IED attacks, the fourth consecutive month to be a new record. With Afghanistan's presidential election coming next month, such records are likely to continue to be set.