Israeli media outlets are reporting tonight that the British government has slapped a partial arms embargo on the Israeli government. Britain will no longer supply Israel with parts and supplies for their Sa'ar 4.5 gunships.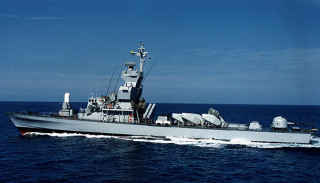 In April the British government announced a review on all military exports to Israel in light of the enormous death toll in the invasion of the Gaza Strip. Britain has very strict requirements regarding how their exported arms can be used by purchasing countries, and it has determined that Israel violated the terms in its use of the Sa'ar 4.5 in the war.
The Israeli Navy only has a handful of the Sa'ar 4.5 missile boats, and as such the inability to acquire spare parts will likely have only a negligible effect on the nation's naval capabilities. However the political ramifications of an influential nation such as Britain issuing even a partial halt on weapons sales could be significant.
US officials have suggested that Israel has also broken the terms of its arms deals in recent conflicts, however the US has never gone so far as to actually stop the exports or even publicly criticize the Israelis for flouting the terms of use.