In March, the number of IED incidents in Afghanistan was a record 361. April beat it with 407, May had 465. The steady 10-15% monthly climb is gone now, replaced with a precipitous rise in June, which records are showing had 736 IED incidents.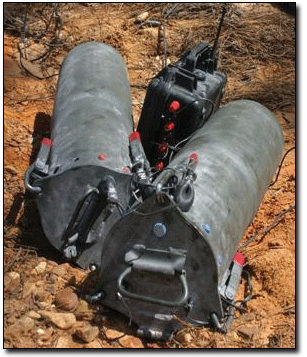 The June attacks killed 23 troops and wounded another 166. The casualties were also a new record, passing the 96 wounded in May, which was the previous record. New US commander General Stanley McChrystal said today that the IEDs "remain the No. 1 threat to our troops."
As the US and international forces surge into the nation nearly eight years after the initial invasion, the record violence that has beset the nation appears to be forever finding ways to worsen, regardless of US tactics and irrespective of the operations in neighboring Pakistan, which the US had hoped would at least slow the violence.
Roadside bombs appear to have continued at a significant pace so far this month, and it seems likely that with the situation continuing to worsen, July may well compete with June for these records, leading up to the August Presidential election in the nation.