Last Updated 7/9/09 4:35 PM EST
At least 46 people were killed across Iraq today in a series of bombings. The major attack occurred in Talafar, just northwest of Mosul, where a double suicide-bombing attack carried out by two men dressed as police with explosive belts killed at least 36 and wounded 84 others. 12 security personnel were among the slain.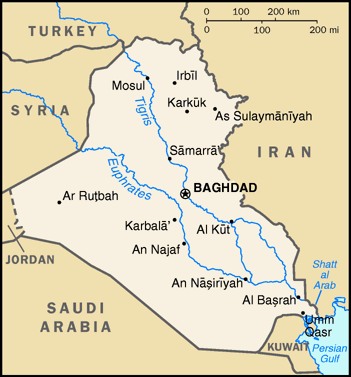 Police said the Talafar attacks bore the hallmark of the Islamic State of Iraq group, an umbrella association of several Sunni insurgent groups created in 2006 to oppose the ongoing US military presence in the nation.
Two explosions in Baghdad's Sadr City killed another nine, and wounded at least 32 others. The explosive charges were detonated in a crowded market. Sadr City has seen a significant number of attacks in recent weeks, aimed at its Shi'ite population. Another blast killed a man and wounded three others in Kirkuk.
Today's bombings suggest the enormous death toll of June was far from an aberration, despite US claims of dramatic progress in the security situation and their dismissal of concerns about the rising number of high profile bombings.