Just one day after Vice President Joe Biden declared that the Israeli government was 'entitled' to launch a military attack against Iran and that the United States wouldn't stand in their way, the State Department is now saying that those comments don't technically constitute a "green light" for Israel to launch the attack, though they again added that they weren't going to tell Israel they couldn't launch the attack.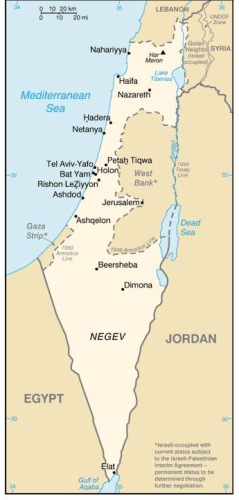 Biden's comments caused something of a stir, coming at a time when President Obama is still apparently open to diplomatic talks with the Iranian government. In the interview he declared that it was entirely up to Israel to decide if they wanted to launch the attack and that they were "entitled" to do so if they wished.
The Israeli government has declined official comment on what Biden said, though Foreign Minister Avigdor Lieberman took a little time out of his busy schedule of railing against the peace process to declare Biden's comments "logical."
Israel has repeatedly threatened to attack Iran over its civilian nuclear program. This weekend it was reported that the Saudi government had agreed to allow Israel access to its airspace for the attack, though Israeli officials denied the reports.