At least one person was killed and others were wounded today as riots broke out at the airport in Tegucigalpa when the Honduran military refused to allow the jet carrying ousted President Manuel Zelaya to land.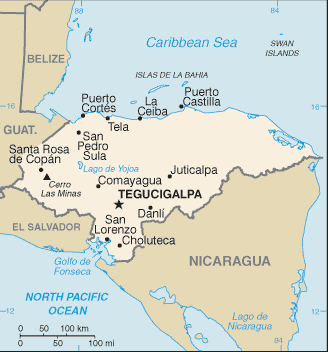 The jet swooped low over the airport to cheers from the crowd Zelaya had urged to gather at the airport. The new government had deployed military vehicles at the airport to prevent the landing, and the plane was finally forced to divert to El Salvador.
Zelaya was ousted a week ago by the military at the behest of the nation's supreme court, which has installed an interim government in his place. Honduras has been ousted from the Organization of American States (OAS) over the situation, and the OAS has threatened sanctions if the military didn't allow Zelaya to return to power.
The post-coup leader Roberto Micheletti, has accused Zelaya of violating the constitution, and says the Nicaraguan government has been massing troops near the border as a prelude to a pro-Zelaya invasion. Nicaragua has denied the charges, and says its troops have not moved since the coup.