During his visit with US Homeland Security Director and former Arizona Governor Janet Napolitano, Pakistani Prime Minister Yousef Raza Gilani to build a massive border wall along the 1600+ mile border between Pakistan and Afghanistan.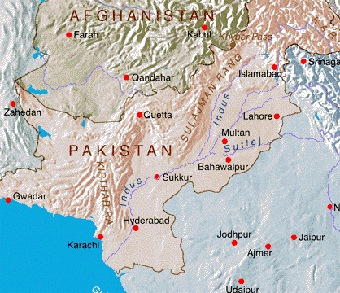 Gilani referenced the wall between the United States and Mexico as a model. It is unclear if Gilani was simply referring to partial fencing as the US currently has, or proposals to wall off the entire border. Only portions of the US, Mexican border are actually fenced off.
Though the border between the US and Mexico is of similar scope to that between Pakistan and Afghanistan, the US Mexico border is largely desert. Pakistan and Afghanistan by contrast are seperated by hills and mountain ranges. Making matters worse, the most rugged terrain is in the areas with the largest militant populations.
The US program has cost enormous amounts of taxpayer dollars and seen limited effectiveness. It seems difficult to imagine that the US will support a similar program in Pakistan, costing perhaps an order of magnitude more to fence off portions of mountain ranges in the Pakistani tribal areas.