Brigadier General Larry Nicholson, the top commander of the US Marines launching the major offensive in the southern Helmand Province, says the Marines are facing a "hell of a fight" as they attempt to occupy the Helmand River Valley towns and oust the Taliban insurgents from the area.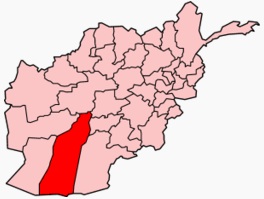 Brig. Gen. Nicholson says the Marines "are going to face some challenges" going forward, and predicted that the insurgents may be reorganizing and that "they will come back with a vengeance" at some point in the next few days.
So far it appears that only one Marine has been killed in the operation, tohugh several others have reportedly been wounded. The force claims to have received no claims of civilian casualties or property damage yet in the court of their offensive.
The military says that after ousting the insurgents from the area the Marines will remain to ensure that the region is cleared for the August presidential election. Helmand has seen some of the highest violence in the nation.