The North Korean military today conducted a series of test launches of short-range missiles off its east coast, labeled "not unexpected" by Pentagon spokesman Bryan Whitman and seen by many as a possible prelude to the long-rumored long-range missile test which would be conducted this weekend or early next week.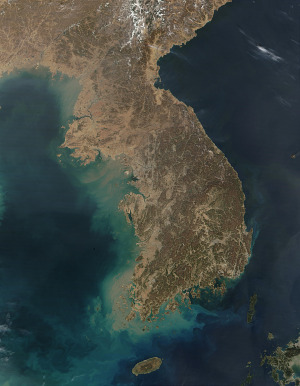 Defense Department officials concede that there is no indication of an impending launch, but Gen. Renuart of Northern Command said that the US ought to assume a launch would come on July 4 and that missile defense were prepared to "knock down" any incoming missile
In Mid-June the Japanese Defense Ministry said North Korea was planning a long-range missile test between July 4 and July 8, and predicted a route over Aomori Prefecture, in the direction of Hawaii. Since then US missile-defense forces have been deployed to Hawaii in anticipation of the potential launch.
The best North Korean missile is not expected to have the range to actually reach Hawaii, though recent reports that the nation was integrating technology from old Soviet ballistic missiles into their design could change that, giving their missiles the ability to reach not only the island state, but the West Coast of the United States as well.
National Security Adviser James Jones says the United States has been engaged in dialogue with Russia, China, Japan and South Korea about a "coordinated" response to the potential launch. The reaction, Jones says "will be dependent on what it is they do over the next few days, few weeks, whatever it is."