One day after launching air strikes against villages in North Waziristan, the Pakistani military today assured that the government would continue to honor the February 2008 peace accord it had with tribes in the area and would not launch any military operations in the restive agency.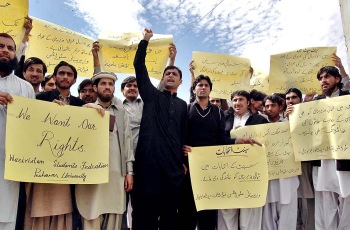 With hundreds of civilians fleeing the area, many of them to neighboring Afghanistan, predicting an impending offensive, the Pakistani military went so far as to drop leaflets in border villages promising that the would be no military action launched in the area.
Earlier this week, members of a Taliban-style faction in North Waziristan announced that they would no longer abide by the peace deal and ambushed a Pakistani military convoy, killing at least 20 soldiers and wounding dozens of others.
With the offensive in the Swat Valley still going on weeks after the predicted end, the military has expressed concern about its ability to fight a large scale war against the tribal factions in Waziristan. The offensive was initially expected to be confined to South Waziristan, and then only to a portion of the Mehsud tribe allied with Tehreek-e Taliban Pakistan (TTP) leader Baitullah Mehsud.